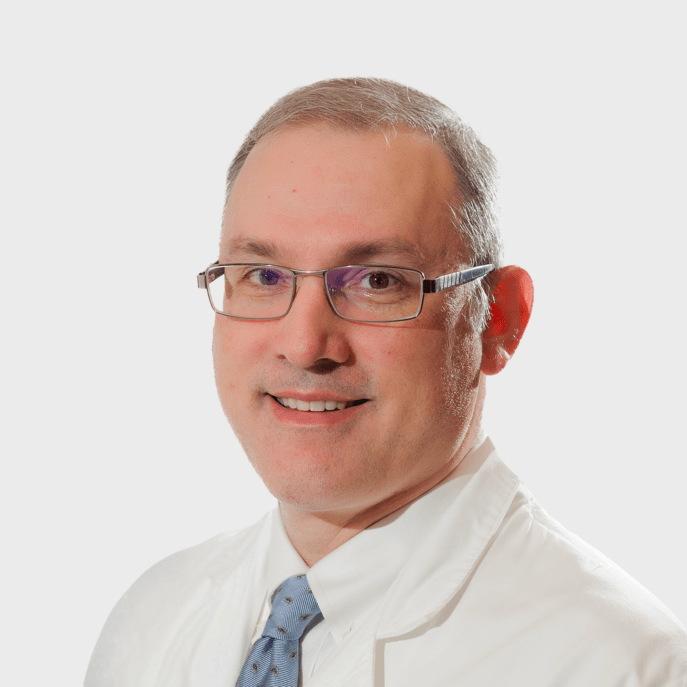 Featured Doctor
Alfred K. Hicks, DO
Get to know Dr. Alfred Hicks, spine surgeon at Middlesex Orthopedic & Spine Associates.
View Profile
How did you get interested in spine surgery?
As a young person, I was always working with my hands, figuring out how things work, and fixing things. My mentors honed in on my agility and hand-eye coordination. They encouraged me to pursue a surgical field. I became interested in orthopedics after a rotation in medical school. I was drawn to spine specifically because of the complex surgical element. In medicine, there are conditions that we simply manage but in the case of spine pain and injury, I can actually remove the pain, even help someone walk again. That ability to fix the problem, to concretely improve the quality of a person's life is possible in a spine surgery practice. I often hear patients say to me, "I should've done this years ago." There is a lot of satisfaction in having the skill set to make an impact like that.
What is your practice philosophy?
It is so important to listen to the patient in order to figure out exactly what their issue is. Spine pain can be felt in other parts of the body, such as arms and legs, and sometimes people think they are having back pain but it's actually originating in their hips or other joints. One of my colleagues in residency told me if I listen closely to my patients, they will tell me what's wrong. I have found this to hold true. Listening is the first step to healing and my starting point in building trust and connection with a patient.
What should patients know about a DO?
Today, the difference between a DO (Doctor of Osteopathic Medicine) and MD (Doctor of Medicine) is really a historic difference. Over a century ago, there were MDs who were using toxic medications so a group of them branched out and created the DO route which focused more on letting the body heal itself. Most physicians today value this ability of the body to heal itself. However, patients still benefit from prescription medications and targeted procedures. My DO training had a strong focus on letting the body heal itself, which is essential in spine care. Patient's often think when they come to the spine surgeon, they will automatically be a surgical candidate. As a DO, I start with the least invasive options first and listen first, assessing the whole patient before deciding the next best course of action. Surgery may be part of the treatment plan, but patients often heal with less invasive or conservative options.
What kind of trends are you seeing in spine?
Spine surgery has drastically changed over the years. Spine surgery has radically shifted from those large incisions to far less invasive procedures, faster recovery times, and much more successful outcomes. We have newer lightweight materials, 3D printed implants, the use of robotics, the use of computerized imaging, and navigation technologies. We have even more advanced training and continual education in our field that is constantly using the latest and most advanced techniques to ensure the best possible outcomes. People come to me with spine surgery fears based on stories of surgery outcomes from older approaches and outdated techniques. Spine surgery has moved beyond that now. Symptoms and conditions patients once had to learn to cope with can now be alleviated with medications, therapies, and minimally invasive surgical procedures so patients can stay active and pain free with much less discomfort and shorter recovery time.
How did your time in the military shape who you are as a physician today?
I was stationed in North Carolina for four years and went into active duty after my fellowship where I served as a Lieutenant Commander in the U.S. Navy in Afghanistan for six months. My tour of duty was spent performing surgeries on victims of improvised explosive devices, gunshots and other injuries. In these intense conditions, I got unique training in response time and was prepared of all kinds of scenarios and complications that may arise in an operating room. Additionally, many of my patients have served in the military or have family in the military and our shared military experience is a point of common ground. It establishes a deep trust in the doctor and patient relationship.