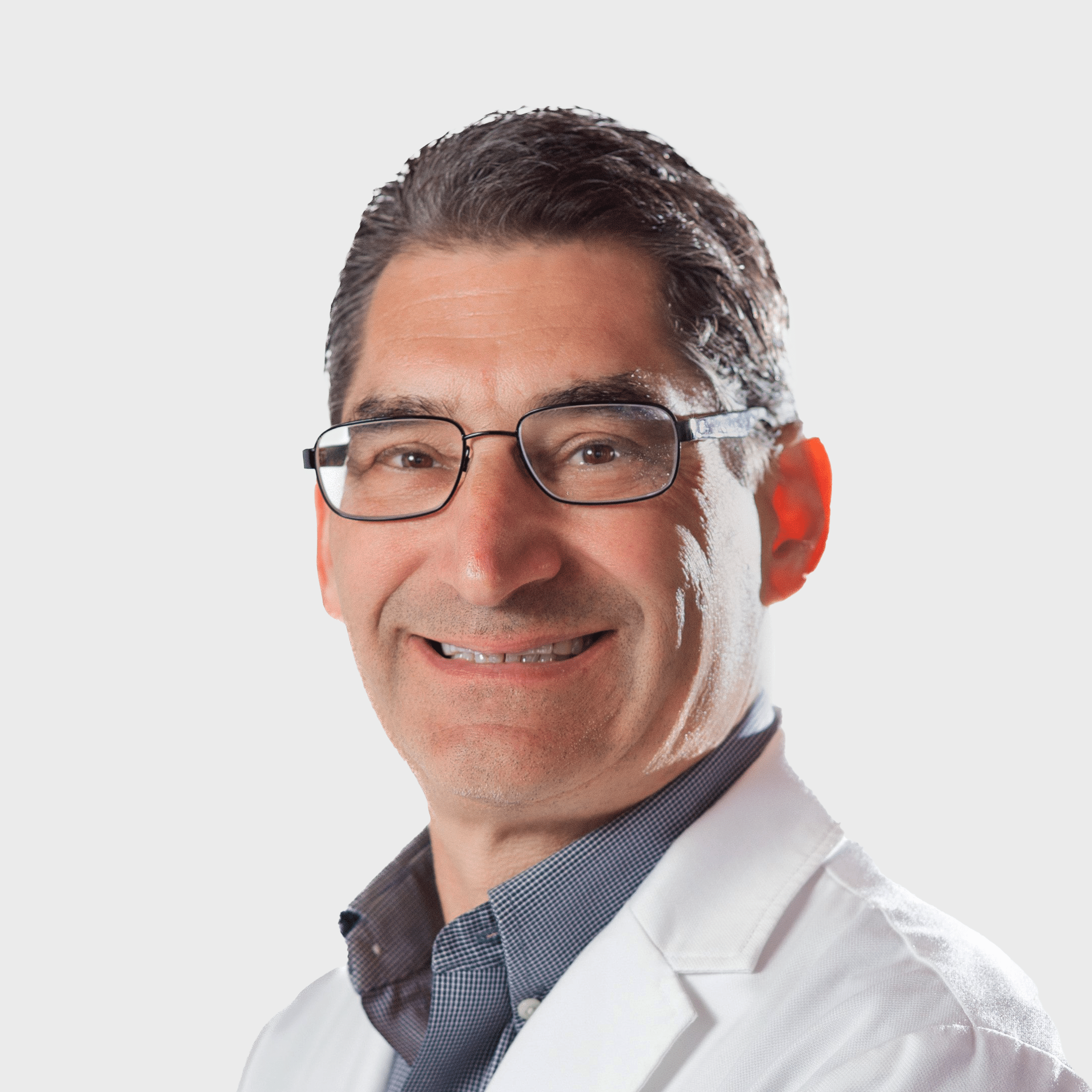 Lawrence Berson, MD
Clinical Interests
Foot and Ankle Surgery, Ankle Replacement, Knee Arthroscopy
Located In
Middletown, Hebron
ql-locations, ql-background, ql-reviews
As a board-certified orthopedic surgeon, Dr. Berson specializes in treating patients with foot and ankle injuries and problems.
He treats all conditions of the foot and ankle including but not limited to: Achilles ruptures, tendonitis, fractures, bunions, hammertoe, ankle sprains, heel pain, plantar fasciitis, flatfoot, Morton's Neuroma and other foot or toe deformities.
Dr. Berson presents patients with both non-surgical and surgical treatment options depending on their specific foot condition. Non-surgical treatment methods include injections, physical therapy and medications. On patients who opt for surgery, Dr. Berson regularly performs ankle replacements, Achilles repairs, foot or ankle reconstructions, ankle fracture surgeries and bunion surgeries. Dr. Berson also treats knee pain and can perform knee arthroscopies when appropriate
He utilizes minimally invasive techniques while in the operating room to help minimize incision size and shorten recovery time.
Dr. Berson is a graduate of Pennsylvania State University College of Medicine, and he completed his residency at Robert Wood Johnson University Hospital. Dr. Berson also completed a fellowship in Foot and Ankle Surgery at Texas Medical Center, The Foundation for Orthopedic, Athletic, and Reconstructive Research.
He has been honored by CT Magazine as a Castle Connolly Top Doctor in 2021, 2022 and 2023.
In his free time, Dr. Berson enjoys road biking and spending time with his family.
Aetna
Commercial Plans (Except the Aetna Premier Care Network)
Managed Medicare
Anthem Blue Cross Blue Shield
Cards with the "PPO" inside the suitcase logo
Connecticut Medicare
Connecticut State Works Compensation
Cigna
Commercial CT, MetroNY
Cigna MetroNY
ConnectiCare
Commercial, including Exchange
Managed Medicare
EmblemHealth
GHI: CBP, National, Tristate; Bridge, Network Access, Medicare Choice PPO
HIP: Prime, Premium, Select Care, Bridge, Medicare VIP Prime/Bold
With Connecticare: HMO/PPO/POS and Medicare Choice / Passage
Oxford
Commercial Liberty and Freedom Plans
TriCare
United Healthcare
Commercial Charter, Choice, Core, Navigate, Nexus, PPO, Select and Doctors plan
Golden Rule
Managed Medicare
With multiple locations across the region, find the one that is most convenient for you.
Fellowship
Foot and Ankle Surgery Fellowship at The Foundation for Orthopedic, Athletic and Reconstructive Research – Texas Medical Center
Residency
Residency at Robert Wood Johnson University Hospital
Internship
Internship at Robert Wood Johnson University Hospital
Medical School
Pennsylvania State University College of Medicine
College
State University of New York, University Center at Binghamton
American Board of Orthopaedic Surgery: Orthopaedic Surgery Board Certification
Memberships
American Board of Orthopaedic Surgery
American Orthopedic Foot & Ankle Society
American Medical Association
CT Orthopedic Society
CT State Medical Society
Fellow of American Academy of Orthopedic Surgeons
Castle Connolly Top Doctor, 2021 – Present
Berson L, Mcgarvey W, Clanton TO, et al: "Evaluation of Compression in Intramedullary Hindfoot Arthrodesis". Foot and Ankle Int. Nov, ; 23(11):992-5, 2002
Berson L, Davidson RS, Dormans JP, et al: "Growth Disturbances after Pediatric
Ankle Fractures". Presented at 21st Annual NJ Orthopaedic Symposium 10/96, Somerset, NJ., the AAOS Specialty Day for AOFAS 2/97, San Francisco, CA., and the AOA's Annual Resident's Conference 3/97, NY, NY. In Foot & Ankle
International Jan; 21 (1): 55-59, 2000.
Berson L, Dormans JP, Drummond DS, et al: "Fibrous Lesion of the Distal Femur. . J Pediatr Orthop. 1999 Jul-Aug; 19(4):527-30
Clanton, T.O. and Berson, L., Subtalar Joint Athletic Injuries. In Foot and Ankle
Clinics, 4(4): 729-743, 1999.
Wilson SC, Vrahas MS, Berson L, et al.: "A Simple Method to Measure Compartment Pressures Using an IV Catheter". Orthopedics 20(5): 403-406,
1997
Berson L, Tria AJ, Jr: "Examination of the Knee". Current Opinion in
Orthopedics 1996; 7: 45-52.
Harrer MF, Berson L, Hosea TM, et al: "Lower Extremity Injuries: Females vs.Males in Basketball". Presented at the AOSSM 22nd annual meeting, June 1996, Lake Buena Vista, Fl. Abstract cited in Orthopedics Today 9/96 and Physicians Weekly. Presented at AAOS 3/98. (Submitted for publication in American Journal of Sports Medicine).
Berson L, Goode JA, Bowe AJ, et al: "Delayed Paresis Following Spinal
Fusion for Scoliosis". Presented at the 20th Annual New Jersey Orthopaedic
Symposium 10/95, Somerset, NJ.
London RD, Berson L, Lipkowitz MS: "Hormonal Modulation of Ionic
Permeability in Human Red Blood Cells". Journal of the American Society of
Nephrology 1993; 3:1607-1612.
Berson L, Dix JS: "Urea's Effect on RBC Water Permeability". SUNY at
Binghamton, Dept. of Chemistry, Contributed to a Graduate Thesis, 1988.
What Our Patients Say About Us