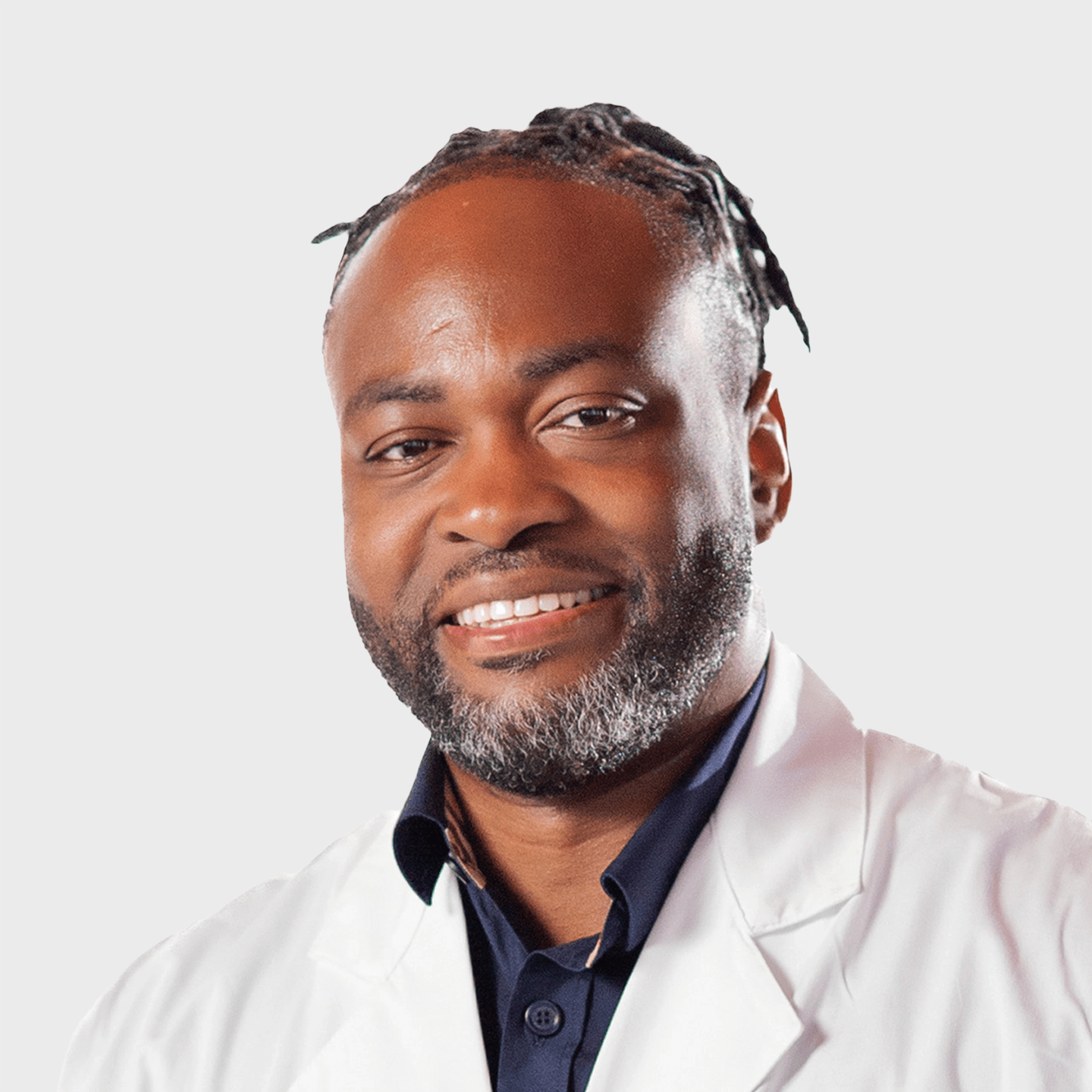 Featured Doctor
Adebola T. Adeleke, DPM, FACFAS
Get to know Dr. Adebola Adeleke, fellowship-trained podiatrist and foot and ankle surgeon at Middlesex Orthopedic & Spine Associates.
View Profile
Tell us a little bit about your background and how you got interested in podiatry.
I was born in Canada to Nigerian immigrant parents and then moved to Louisiana where I was raised and refer to as home. Both of my parents were educators, so education was a huge focus while I was growing up. Living in an underprivileged community, my parents' stability and the focus they put on education helped me to focus on school and look ahead to my future. I was the only African American in my podiatry school class, residency and fellowship programs.

Specifically, I became interested in podiatry when I broke my ankle playing basketball in college. My injury required surgery and I actually ended up shadowing my doctor who introduced me to the field of podiatry as well as foot and ankle surgery. Up to this point, I didn't know what I wanted to do after college but after this experience, I realized medicine – particularly podiatry – truly interested me.

You are certified in both podiatry and foot & ankle surgery, which is unique. Can you tell us a little about this?
Podiatry is a very broad discipline – within it are different paths, including routine care of the foot (such as diabetic care, wound care, etc.) as well as musculoskeletal care including traumas and sports injuries. I chose the latter route and went through one of the most prestigious surgical foot and ankle residencies in the country at The Western Pennsylvania Hospital, followed by an extremely competitive lower extremity trauma and reconstruction fellowship at The American Foundation of Lower Extremity Surgery & Research in New Mexico. This extensive training in foot and ankle surgery helps set me apart from other podiatrists.

What is your practice philosophy?
My practice philosophy is to really get to know and listen to each of my patients. I find out what their goals are, what their hobbies are, and what they like to do. Sometimes physicians can fall into the trap of using a cookie cutter approach to all patient care – I aim to understand where my patients are coming from in order to individualize their care. Two patients may have the same condition but completely different ambitions, so my objective is to develop a treatment regimen that's unique to each patient and their personal goals. A quote that I refer to often is "Patients don't care what you know until they know that you care".

What trends are you seeing in foot and ankle?
The field of podiatry continues to grow – it is not the podiatry of generations past – and I am excited where the discipline is going. I'm particularly interested by the collaboration between podiatrists and orthopedic surgeons. I am currently one of very few podiatrists in Connecticut who are part of an orthopedic practice. This unique setup allows us to provide our patients with well-rounded musculoskeletal care regardless of their orthopedic condition.

What are your personal interests?
I recently got into traveling and have enjoyed exploring different countries and cultures. I love the arts and frequently see plays and movies. I enjoy staying active by exercising and playing sports such as basketball. In my spare time you can find me unwinding with a good book in my backyard.